Krešimir Žanetić
If a person could be described in one sentence than the best one for Krešimir Žanetić would be: "He simply keeps things fun!"
Well known in the world of cameras and pixels Žanetić has managed to channel his school days passion towards photography into career resulting in numerous projects and orientations. He worked for almost all reputable national newspaper houses: Slobodna Dalmacija, Jutarnji list, Večernji list, Nacional, 24 sata, Story, More…His enthusiastic approach towards nature, people and ideas, curious spirit and vast energy make his engagement in new and undiscovered areas smooth and easy. Wandering through Croatian mountains, searching for rare animal species, inspired by the sea, touring the castles, traditions and customs of Slavonia, Istrian delicacies, 100 top Croatian tourist destinations…all these encompass his experiences he has captured on camera.
Krešimir Žanetić was born in 1975 in Makarska where he finished Electro technical School, worked and then settled down. Even though Makarska has always been his central station, his business activities have overgrown and thus widespread nationwide, however his new projects, that are just about to be "hatched", shall surpass Croatian borders. Vigorous, zealous, full of energy and persistent, Krešimir Žanetić shall say to those who criticize his pace: "At least I always keep things fun! "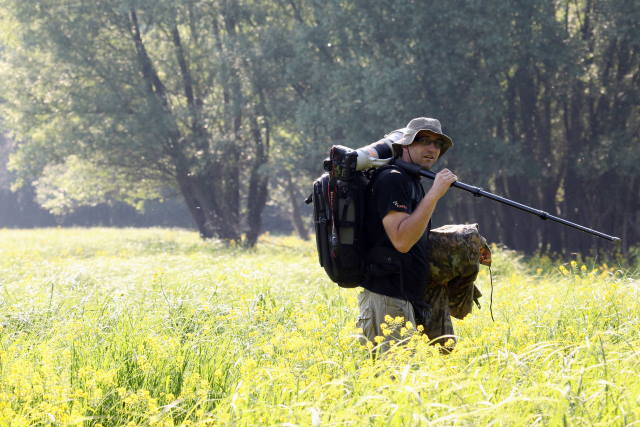 Clients
Hotels
Hotel San Rocco Bretonigla, Grand Hotel Orebić,Hotel Meteor Makarska, Hotel Dalmacija Makarska ,Hotel Park Makarska, Hotel Biokovo Makarska, Hotel Quercus Drvenik,Hotel Laurentum Tucepi, Hotel Milenijum B. Voda, Hotel Bretanide Bol, Hotel Pastura Postira, Hoteli Suncani Hvar.
Press
Makarska Kronika, Slobodna Dalmacija, Jutarnji list, Večernji list, 24 sata, Globus, Nacional, Story, Gloria.
Companies
Croatian national tourist board, Makarska tourist board, Tučepi tourist board, Postira tourist board, Studio Marketing JWT (OTP bank campaign), HNK Split, Apfel Makarska, Wellmax Split, Orbico Zagreb, Orvas Zagreb, Transeuropean Properties IV Supermarket 2, Playbox group, Kaven Orbico, Premis Makarska, Pixell media, Orbico Slovenia
Exhibitions
2002 - "Sunce" - Makarska
2005 - "Cure" - Makarska
2008 -"Biokovo" - Split, Makarska, Zagreb
Books
2008g Najljepše fotografije BIOKOVO
2009g Najljepše fotografije MAKARSKA